Leaf Collection
Service provided by Mt. Gretna Campmeeting
- Leaves, pine needles, and pine cones must be separated and placed on a driving street for pickup in accordance with the Leaf Collection Policy.
- Separate sticks, vines, ivy, and other green material from leaves. These items will be picked up from piles left on driving streets. These items do not need to be bagged.
- Leaf Collection Policy & Pickup Map

Water & Sewage
Service provided by the Campmeeting Association
- Property owner is responsible for water lines starting from the street shutoff valve
- Property owner is responsible for sewage lines starting from the street vent
- The MGCA is required to publish annual drinking water quality reports to its membership. The latest report is available at this link: 2018 Annual Drinking Water Report.
Electric Service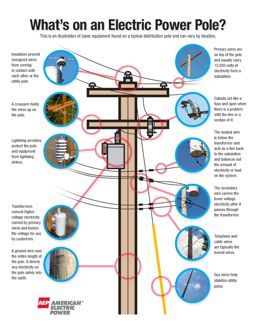 Metropolitan Edison Company (Met-Ed)
A First Energy Company
Office Hours: 7:30 am - 7:00 pm, Mon-Fri
Customer Service Phone: 800-545-7741
TTY/TTD Phone: 800-522-2376
Automated Outage Reporting Phone: 800-544-4877


First Energy Corp
Met-Ed




Snow Removal
Service provided by the Mt. Gretna Campmeeting and the Mt. Gretna Borough.
Snow Removal Map

Refuse & Recycling Collection
Service contracted by Campmeeting Association to:
TNT Sanitation
319 S. College St., Myerstown, PA 17067
Phone: 717-866-2322
Trash and recycling collection dates are noted on the Campmeeting calendar on our "News and Events" page
Weekly refuse pick-up on Mondays (Tue if Mon is a holiday)
Up to 4 containers/bags approx 33 gallon size
Bulk trash removal available at extra cost; contact TNT

Bi-weekly recycling pick-up on Mondays (Tue if Mon is a holiday)
Acceptable items for recycling include:
Clear, green, and brown glass bottles and jars without lids;
Aluminum and steel cans;
Newspapers with any inserts; and
Plastic beverage, cleanser and detergent bottles coded #1 PET and #2 HDPE.
To prepare your recycling materials for pickup:
Rinse glass, cans and plastic containers, and place in a plastic bucket.
Tie newspaper with string or place in a paper bag, and set next to bucket.

Recycle bins available at no charge from the W Cornwall Twp office.

Refuse & Recycling Drop-Off
Greater Lebanon Refuse Authority
County Landfill and Recycling Collection Center
Business Hours: Mon-Fri 7:00 am- 3:50 pm, Sat 8:00 am - 11:45 am
1610 Russell Rd, Lebanon PA 17046
Phone: 717/867-5790 Fax: 717/867-5798
E-mail: amdb (at) goglra (dot) org
Recycling Roundup Newsletter 2008-09 - PDF 239KB

In addition to Campmeeting Association Services, as part of West Cornwall Township, in Lebanon County, these local government agencies also serve the Campmeeting residents.  
Township Governance
West Cornwall Township
Municipal Office: Township Building, 73 S Zinns Mill Rd, Lebanon PA 17042
Office Hours: 4:00p.m. to 7:00 p.m. Mon. – Fri.
Phone: 717-272-9841
Email: WCTWP (at) comcast (dot) net
Website: www.keystatepub.com
Curfew Ordinance

Police
Cornwall Borough Police Department
PO Box 667, Burd Coleman Rd, Cornwall PA 17016
Phone: 717-274-2071 Fax: 717-274-3496
Emergencies: Call 911
Cornwall Police Web
Pa State Police

Schools
Cornwall-Lebanon School District
105 E Evergreen Rd, Lebanon PA 17042
Phone: 717-272-2031
www.clsd.k12.pa.us

Zoning & Building Code Enforcement
Lebanon County Planning Department
Office Hours: Mon-Fri 8:30 a.m. to 4:30 p.m.
Room 206, Municipal Building, 400 S Eighth St, Lebanon PA 17042
Phone: 274-2801 ext. 2325
www.lebcounty.org

Property Records
Lebanon County Recorder of Deeds Office
Office Hours: Mon-Fri 8:30 a.m. to 4:30 p.m.
Room 107, Municipal Building, 400 S Eighth St, Lebanon PA 17042
Phone: 274-2801 ext. 2223
Recorder of Deeds

County Tax Collector
Lebanon County Earned Income Tax Bureau
547 S 10th St, Lebanon PA 17042
Phone: 717-273-8123
www.lebanoneit.com


Mail Service
U.S. Post Office
101 Princeton Ave, Mt Gretna PA 17064-9800
Last Daily Collection: Mon-Fri 4:30pm, Sat 12:00pm
Phone: 717-964-3804
www.usps.com