September Board Meeting
The MGCA Board of Managers currently holds hybrid meetings; meeting in person in the Mt. Gretna United Methodist Church and using video conferencing software. These meetings are recorded, and the video made available for public viewing. The meeting agenda is in the video description along with timestamps so that you may go directly to a specific section of the meeting. You can see the description by watching the video on Youtube. [Note: To do so, click on the "YouTube" name on the bottom right of the video box, then below the video click on "Show More" under "Agenda".
If you would like to submit a comment or question to the Board regarding any meeting content, please address those to the MGCA office.
Board of Managers Meetings
Our Board of Managers meets regularly on the third Tuesday of each month at 6:30pm. Association members are invited to attend and are encouraged to check with the office to confirm time and location of the meeting. Community members wishing to address the Board must contact the office 72 hours prior to the meeting to request a place on the agenda.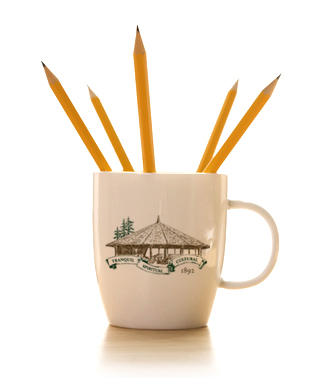 Meeting Minutes

October
B&G Minutes - 10/3/22 TBA
Oct Board Meeting Agenda TBA
Minutes - 10/18/22 TBA
Attachments - 10/18/22 TBA
September
Sep Board Meeting Agenda
Minutes - 09/20/22 TBA
Attachments - 09/20/22

August 30 2022 - Special Meeting Minutes
August 30 2022 - Attachments
August 2022 - Minutes
August 2022 - Attachments
July 2022 - Minutes
July 2022 - Attachments
June 2022 - Minutes
June 2022 - Attachments
May 2022 - Minutes
May 2022 - Attachments
April 2022 - Minutes
April 2022 - Attachments
March 2022 - Minutes
March 2022 - Attachments
February 2022 - Minutes
February 2022 - Attachments
January 2022 - Minutes
January 2022 - Attachments December 2021 - Minutes
December 2021 - Attachments November 2021 - Minutes
November 2021 - Attachments October 2021 - Minutes
October 2021 - Attachments
Annual Meeting Minutes
Public comments to the 2022 Annual Meeting may be submitted through August 26th, 2022. If you would like to submit a comment or question to the Board regarding any annual meeting content, please address those to the MGCA office with a note that they are for the annual meeting.
2022 Annual Meeting Minutes - Draft
2022 Annual Meeting Powerpoint slides
2021 2020
The Board of Managers has standing committees which manage the day-to-day work as well as the long-term planning of the Association. These committees are made up of Board members as well as voting members of the Association.
Committee descriptions of membership, authority, responsibilities, etc. can be seen by clicking on the committee name.
The permanent standing committees are:

In addition, the Board has Ad-Hoc Committees which are formed on a short-term basis for a specific directive. The current Ad-Hoc Committees are:
A current list of committee members is published with each newsletter and can be downloaded at this link: current MGCA committee membership.
Financial Reviews
2021 year end review 2020 year end review 2019 year end review
Budgets
2022 2021 2020

Prior year reports are available by request. Please contact the Campmeeting Association office for any additional information.